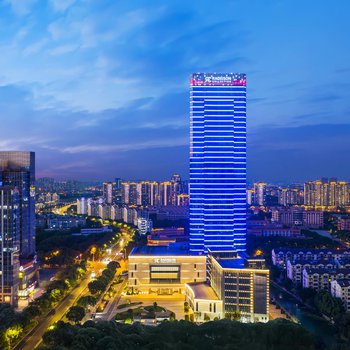 The Wuxi Radisson Collection Hotel is a great choice for guests looking for accommodation in Wuxi, having been recently opened in 2021.
Traveling to the hotel is easy with Wuxi Railway Station located approximately 7km away and Sunan Shuofang International Airport roughly 18km away. Being just minutes away from Dongting Metro Station allows guests to explore the city with ease. With multiple attractions nearby including Wuxi Yi Hao Niaochao Library, Xishan Planning Exhibition Hall and Fenghui Huanle Guang Amusement Park, guests will find plenty to keep themselves occupied.
After a long day of sightseeing, guests can retire to the comfort of the hotel. Guests of this Wuxi hotel can make use of the parking facilities.
When it comes to Wuxi hotels, the Wuxi Radisson Collection Hotel is highly regarded for its excellent facilities. For guests traveling on business, this hotel is consistently one of the most popular choices.